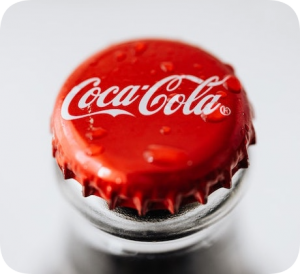 For decades, conservationists have warned drink companies about the dangers of plastic ring packaging commonly used for six-packs of cans. Once these rings find their way into the ocean, they turn into a lethal danger for birds, turtles, and other marine life who can become ensnared in the plastic. In fact, the World Wildlife Federation estimates that plastic products like these kill as many as 100,000 marine animals annually. Drink rings also contribute to the growing global problem of ocean trash, with a 2021 study finding that around 8 million metric tons of plastic enters the ocean each year.
In response to these concerns, a Philadelphia-based Coca-Cola bottler has decided to take action. According to an announcement made last month, Liberty Coca-Cola Beverages will replace its plastic rings in favor of fiber-based packaging with a much smaller carbon footprint. Although this material is widely used by drink companies in Europe, Liberty claims that it is the first to make the switch in the U.S. "Liberty is thrilled to be the first bottler in the United States to implement this innovative packaging system," said Liberty co-owner Paul Mulligan. "We know that the most valuable change to reduce plastic waste occurs when bottlers and packaging producers work together in partnership."
Coca-Cola bottlers like Liberty are responsible for manufacturing, packaging, and distributing drinks for specific regions where the company operates. Liberty maintains production centers across the East Coast, meaning its fiber-based six packs will appear on store shelves across Pennsylvania, New Jersey, and New York as well as parts of Connecticut and Delaware. The company said that its new packaging will remove about 75,000 pounds of plastic from the supply chain. The move represents another effort towards sustainability for Liberty, which last year became the first Coca-Cola bottler to produce and distribute bottles made from 100 percent recycled material.
Questions:
Why did Liberty Coca-Cola Beverages switch from plastic six-pack rings to fiber-based packaging? 
Do you think more Coca-Cola bottlers should follow Liberty's lead and produce sustainable packaging? Why or why not?
Sources: Nicole Rosenthal, "Local Coca-Cola Bottler to Drop Plastic Rings for Eco-Friendly Fibers," NBC Philadelphia, August 10, 2022; Dillon Thompson, "Coca-Cola Bottler Makes Major Change to Aluminum Can Packaging: 'First of Its Kind,'" MSN, September 26, 2022.