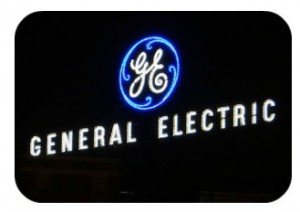 After its founding in 1892, General Electric spent decades growing into one of the country's most successful companies. It continued to expand in the years following World War II, only this time GE began thinking globally rather than domestically. The company built its first international supply chains by establishing manufacturing centers in industrialized nations like France and Japan. By the 1990s GE moved on to developing economies like India and China where the company could produce items like jet engines and turbines at the most efficient cost possible.
Then the financial crisis of 2008 changed everything. The crashing U.S. stock market damaged economies across the world, leading many global business leaders to reevaluate their relationships with outside companies. Bolstered by their growing economic clout, China and India started to institute protectionist trade laws that forced businesses to do more than simply ship goods in and out. According to the service Global Trade Alert, since 2008 more than 350 regulations have been put in place requiring companies to hire domestically. Another batch of some 466 regulations focuses on giving local companies an advantage when bidding on government contracts.
With the global business environment changing, GE can no longer rely on outright efficiency when looking to do business worldwide. Instead, the company must now develop deeper ties with foreign communities in order to land lucrative contracts. For instance, GE recently began building a locomotive factory in Marhaura, India, a place that the company would have avoided if it had the choice. Located in a floodplain three hours from the state capital, General Electric has had to build new roads and raise the land by 11 feet to stay out of the flood zone. "Even many Indian companies would think five times" before building there, says GE's India CEO Banmali Agrawala. "But we said yes to it." The company agreed to build the $200 million facility in Marhaura because that's where local politicians told GE to put it. Along with similar deals in Mexico and Qatar, GE will likely continue to heed the word of foreign governments if they want to keep doing business abroad.
Questions:
Why did some nations become wary about global companies like GE after the financial crisis of 2008?
How has GE's global strategy changed over the years?
Source: Ted Mann and Brian Spegele, "GE, the Ultimate Global Player, Is Turning Local," The Wall Street Journal, June 29, 2017. Photo by Momoneymoproblemz.