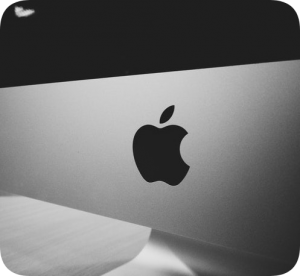 Over the last year, Apple has been engaged in a legal battle with Epic Games, the software developer behind the blockbuster video game Fortnite. The company sued Apple after the tech giant removed the mobile version of Fornite from its App Store, alleging that Epic encouraged customers to purchase the game on different platforms. Apple claimed that this prevented it from collecting the commission it earns on every sale through the App Store, which Epic then accused of being anti-competitive behavior. The game company's lawsuit sought to declare Apple a monopoly and to secure more rights for developers. 
After a judge's decision this week, Epic partially succeeded at the latter but failed at the former. While the court stopped short of calling the tech giant a monopoly, it did rule that Apple had behaved anti-competitively. As a result, Epic no longer needs to pay Apple a commission for its App Store sales, a landmark change that could lead to other companies breaking out of Apple's tight restrictions. Nevertheless, the tech giant scored a big victory as the court absolved it of being a monopoly. "Today the court has affirmed what we've known all along: The App Store is not in violation of antitrust law," said Apple in a statement. "As the court recognized, 'Success is not illegal.'"
That's why Epic Games CEO Tim Sweeney has vowed to continue fighting Apple through the appeals process, saying that the ruling was not a "win for developers or for consumers." But while Epic did not get exactly what they wanted from this case, smaller software developers are hoping that they will soon be able to keep a larger share of profits from their apps. For instance, Zach Shakked's social media app earned more than $5 million over the past year, $1.5 million of which went back to Apple through fees. After this recent ruling, however, Shakked is hopeful that developers like him will soon be free of commissions from Apple that can take as much as 30 percent of their sales. "It finally feels like the small guys got a win," said Shakked. "There's a sense of justice."
Questions:
What was the result of the recent lawsuit from Epic Games against Apple?
Why are smaller software developers happy with this legal decision while Epic Games is not? 
Source: Jack Nicas and Kellen Browning, "Judge Orders Apple to Ease Restrictions on App Developers," The New York Times, September 10, 2021; Jack Nicas and Kellen Browning, "A Nick to Apple's Profits Could Be a Windfall for App Developers," The New York Times, September 14, 2021.