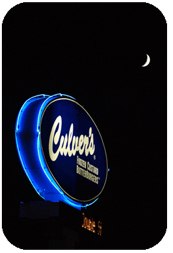 When it comes to running a business, you can never know too much. That's why many national chains are sending potential franchisees to school before they get the keys to a store. Although classroom lectures figure in to many of these programs, the main goal is to educate the franchisee-to-be on as many aspects of the business as possible. This can include everything from working the grill and mopping floors to employee management and media relations.
At Culvers, for instance, potential franchisees begin their grunt work before they've even signed the paperwork to buy a location. During their initial "Discovery Week," hopefuls spend 60 hours performing every job in the store. Then they're off to ButterBurger University, a 16-week course that explores every obstacle related to managing a Culvers outlet. During the first 12 weeks of the program, future franchisees split their time between the restaurant and the classroom. In the latter, they learn about managing diverse workforces and crisis communication as well as basic first aid treatments and CPR. They then spend the final month of their training taking part in the opening of two other restaurants before transitioning to their own location.
Almost every prospective franchisee that earns a degree from ButterBurger University ends up with their own restaurant. To company executives, the training provides invaluable peace of mind in this volatile economy. Not only does the extra education produce better managers, it also makes banks more willing to lend. After all, banks today are more risk averse than ever before. Managers who have undergone extensive onsite training for their jobs can endear themselves to finicky lenders through their expertise and experience. In fact, it's worked so well for some companies that they're requiring all their franchisees to undergo additional training, not just the newbies.
Questions:
Why do companies like Culvers feel so strongly about detailed franchisee training?
Why would banks and other lenders be concerned with franchisee training?
Source: Elizabeth Garone, "Before You Open That Franchise, It's Back to School," The Wall Street Journal, November 8, 2012. Photo courtesy of Joe Strupek.