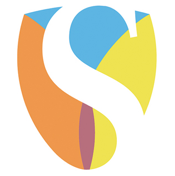 For many budding tech entrepreneurs, getting accepted into a prestigious business incubator is almost as important as receiving a diploma from Stanford. The jolt of capital and resources provided by accelerator programs like Y Combinator or Techstars often act as springboards into multimillion-dollar successes. But not all startups want to become the next Google. Some would rather operate more like the Bill Gates Foundation by applying their innovative skills to addressing major world problems. While these aims are certainly noble, they aren't exactly appealing to the Bay Area's profit-minded incubators.
Luckily, Singularity University's new accelerator program, SU Labs, caters specifically to companies wanting to make a positive impact on the planet. Many of the program's participants are students of the unorthodox Silicon Valley college, which specializes in teaching business skills for this world of ever-changing technology. SU Labs furthers that aim by accepting only the most innovative and altruistically minded applicants for its incubator. "We're not going to take a company that might make a nice return but has no value in terms of what we call 'humanity grand challenges,'" says SU Labs' VP of strategy Gabriel Baldinucci.
Most high-level accelerator programs require startups to exchange as much as 6 percent of their equity for a quick splash of capital, usually in the region of $10,000 plus bonuses. Given the non-profit nature of its incubator, SU Labs only takes a 3 percent stake in its charges. What's more, its startups receive office space, mentoring, and access to SU Lab's alumni network in perpetuity. All SU Labs asks for in return is a workable idea that will likely have a positive effect on at least 1 billion people within a decade. That doesn't mean that SU Labs only fosters companies focused on charity and medicine. For instance, the car-sharing startup Getaround was a member of the incubator's first graduating class. Although the company wouldn't be considered a non-profit, its green-minded, peer-to-peer car-lending model should nonetheless improve the world by limiting auto emissions.
Questions:
Does the mission of SU Labs seem too narrow to attract entrepreneurs?
Will SU Labs also provide a long-term benefit to profit-seeking companies?
Source: Ted Greenwald, "A Different Kind of Incubator," Fortune, May 31, 2013. Photo by David Orban.