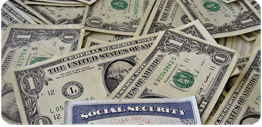 For too many Americans today, saving for retirement is an afterthought. Fifty-nine percent of households headed by people 65 or older have no retirement assets whatsoever. As a result, more than 7.2 million individuals over 65 were employed last year, a jump of almost 67 percent from a decade ago. A portion of these working class seniors were thrown back into the job force after the global financial crisis wreaked havoc on their nest eggs. But many more reached this point simply because they made the mistake of not saving carefully enough.
For instance, at the height of his career Tom Palome was earning six-figures and taking first-class flights to Europe for business. After leaving his job as a vice-president of marketing for Oral-B, he began a consulting company that boasted big names like Johnson & Johnson as clients. Self-employment provided Palome with enough money to pay for his kids' college and support his parents, but unfortunately it did not provide him with a 401(k). Nor did he ever set up an individual tax-deferred retirement fund of his own. "I never thought I'd live this long," Palome says. Instead, the $90,000 that remained of his savings took a pummeling during the credit crunch, forcing Palome to pick up two part-time jobs to make ends meet.
Americans are advised to have saved 10 to 20 times their annual working salary in order to maintain their lifestyle from their mid-sixties onward. If not, they could find themselves working menial jobs just to be able to continue living an engaging life. After all, Palome says he could survive without working. If he lived solely on his Social Security checks and small corporate pension, however, he could never afford to leave the house. Working part-time as a country club grill cook and a Sam's Club food demonstrator nearly doubles Palome's monthly income, allowing him to travel occasionally while continuing to save. What's more, the two jobs Palome currently holds are normally meant for younger people. With so many older and more qualified candidates willing to work for near-minimum wage, there's a good chance that teens and 20-somethings will face increased competition for jobs.
Questions:
What important message about retirement does this article illustrate?
What problem has developed due to poor retirement planning by many seniors?
Source: Carol Hymnowitz, "Retirement Today: For Many, Even Former Corporate Professionals, It's Not Happening," The Washington Post, September 27, 2013. Photo courtesy of 401(k)2012.