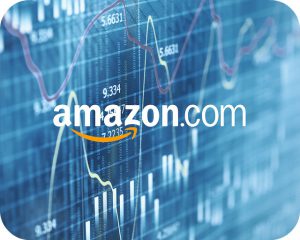 In 2017 Amazon announced that it would open a second headquarters somewhere in the U.S., setting off a bidding war between cities all across the country. Then this past November the e-commerce giant shared its decision with the public: the new HQ would be split in two between New York City and Arlington, Virginia. But while many politicians and business leaders celebrated the announcement, activists, unions, and some local lawmakers in New York blasted the decision to give Amazon nearly $3 billion in subsidies. Their criticisms soon grew into protests as people filled City Council hearings with chants and banners voicing their opposition to the company's expansion.
As a result of this heavy backlash, Amazon announced on Thursday that it was pulling out of its deal for an HQ in New York. According to a statement from the company, "A number of state and local politicians have made it clear that they oppose our presence and will not work with us to build the type of relationships that are required to go forward." Supporters of Amazon's expansion mourned its loss, claiming that a few vocal critics had lost 25,000 jobs for the city and sent a "pretty bad message to the job creators" of New York.
Although Amazon certainly faced opposition from the start, some lawmakers who were initially in favor of the deal eventually rallied against it once the details became public. For instance, State Senator Michael Gianaris at first supported plans to bring the company into town until he discovered they would receive billions of dollars in subsidies. "Like a petulant child, Amazon insists on getting its way or takes its ball and leaves," said Gianaris. "The only thing that happened here is that a community that was going to be profoundly affected by their presence started asking questions." Even Mayor Bill De Blasio, one of the central architects of the Amazon deal, ultimately turned against the company. "They said they wanted a partnership, but the minute there were criticisms, they walked away," said De Blasio. "Instead of working with the community, Amazon threw away that opportunity."
Questions:
Why did Amazon cancel their plans for a new HQ in New York City?
Do you think Amazon deserved to receive $3 billion in subsidies for building an HQ in New York? Why or why not?
Sources: J. David Goodman, "Amazon Pulls Out of Planned New York City Headquarters," The New York Times, February 14, 2019; Jill Disis, "New York Mayor Says Amazon Headquarters Debacle Was 'An Abuse of Corporate Power,'" CNN, February 17, 2019. Photo by Mike MacKenzie.