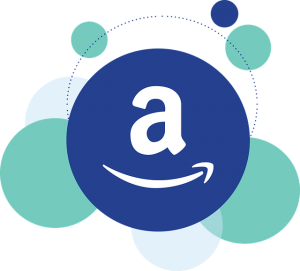 As the world's most innovative retailer, Amazon is constantly on the look for new and improved ways to serve their customers. Adopting state-of-the-art technology often helps the company accomplish this task, but finding and identifying new types of tech is only half the battle. Amazon also needs skilled employees who can handle this ever-evolving business environment. Finding the right candidates isn't easy, though: Amazon currently has 20,000 job openings in the U.S. 
To fill these vacant positions, the e-commerce giant is looking inward. Earlier this week Amazon announced it would spend $700 million to retrain a third of its workforce, amounting to more than 100,000 people. Through 2025 the company will offer voluntary training programs aimed at making employees more familiar with today's technology. According to Amazon's head of world-wide consumer business, this initiative will help workers "be prepared for the opportunities of the future." For instance, non-technical staff like fulfillment center workers could retrain as machine operators, IT staff, or even software engineers. 
Along with developing a potential source of skilled labor, the company says these programs will also provide employees with knowledge they could use in future careers. That's why Amazon won't require staffers to stay with the company after their training is complete. In fact, the retailer also has an entrepreneurship program in place that offers employees $10,000 to quit their jobs and start their own package delivery companies. Not only could this potentially provide the company with a future shipping partner, but it also moves out staffers who might not be 100 percent committed to their current jobs. "We want people working at Amazon who want to be here," said an Amazon spokesperson.
Questions:
Why is Amazon spending $700 million to retrain more than 100,000 workers?
What are the potential benefits of Amazon's entrepreneurship program?
Sources: Chip Cutter, "Amazon to Retrain a Third of Its U.S. Workforce," The Wall Street Journal, July 11, 2019; Jordan Novet, "Amazon Will Pay Employees $10,000 to Quit and Start Their Own Package-Delivery Companies," CNBC, May 13, 2019.