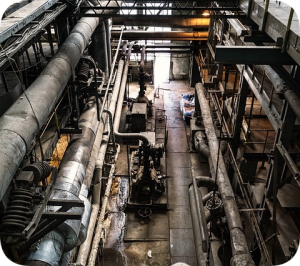 A few weeks ago, the coronavirus outbreak in China caused countless businesses to shutter as the government also restricted travel throughout the country. Many companies announced plans to stay closed during an extended Lunar New Year holiday, which was supposed to end yesterday. But with many workers still unable to leave their hometowns, a number of manufacturers are pushing that date back. Volkswagen, for instance, will only reopen some of its plants in about a week due to complications with transporting materials as well as workers. Not only are fewer drivers available to make deliveries, but those who are face an additional four to five hours on their trips due to various highway checkpoints.
While this is certainly bad news for China's economy in the short term, it's likely that the coronavirus outbreak will also leave lasting financial damage. After all, the companies across the globe that have been forced to reroute their operations away from China may keep it that way in the long term. "Suddenly, an existential threat has come up, and many organizations are re-evaluating their supply chains," said Renaud Anjoran, CEO of the China-focused quality assurance firm Sofeast. This could harm smaller manufacturers the most as they struggle to hang on to the core customers they depend on to survive. 
For example, a firm operating in China called Agilian Technology usually makes consumer electronics that are then shipped to North American small-business buyers. With most of its 80-person staff unable to get to the factory, however, the company cannot fulfill its orders. "We have warned our customers that air shipments might be impossible in the next three months," said CEO Fabien Gaussorgues. "Suppliers can't commit to anything at this time. This is the No. 1 danger. It might force us to stop production." Meanwhile, many retailers are having similar difficulties attracting customers to their stores. The British luxury fashion brand Burberry says that the number of shoppers in its Chinese locations has plunged by 80 percent. As a result, the company has temporarily closed many stores amid claims that the coronavirus outbreak has done even more damage to sales than last year's Hong Kong protests.
Questions:
Why are many companies rerouting their supply chains away from China? How could it affect China's economy if these firms continue to do so in the long term?
How has the coronavirus outbreak affected small manufacturers like Agilian Technology? 
Sources: Zoe Wood, "Burberry Says Impact of Coronavirus Worse Than Hong Kong Protests," The Guardian, February 7, 2020; Chuin-Wei Yap, "China's Factories Struggle to Resume Operations After Virus Shutdown," The Wall Street Journal, February 8, 2020.