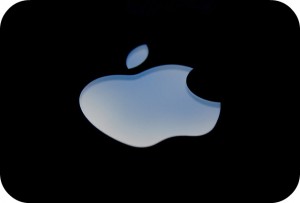 A few weeks ago, a team of investigative journalists detailed the tax-avoiding habits of numerous rich individuals and organizations in a massive data dump called the Panama Papers. The release of these documents inspired debates in the media about corporate tax avoidance and whether the government should put stronger regulations in place to prevent it. While some politicians tried to avoid these arguments, at least one has thrown himself into the fray as a strong advocate for closing tax loopholes. According to Cupertino, CA, Mayor Barry Chang, Apple must start paying its fair share to the city or risk seeing basic services fall apart.
The iPhone maker has been headquartered in Cupertino since its 1976 founding. As the years went by residents watched the town transform from a sleepy Bay Area suburb into the nerve center of Silicon Valley innovation. Now valued at more than $500 billion, Apple recently announced plans to build an enormous new campus in Cupertino that some employees refer to as the "Death Star." This ominous nickname would certainly have the approval of Mayor Chang, who believes the expansion will cause Apple to strain city services even more than they already have. "You're helping create the problems, so you have to help solve the problem," Chang said in reference to Apple. "Look at the system we have here: the rich people get more richer and the poor cannot survive. Where's the fairness? Nowhere."
While the tech boom has brought prosperity to Cupertino, it's also produced a fair amount of headaches for its 60,000 residents. The increase in commuting workers has led to nearly unbearable congestion both on roads and public transportation. According to Chang, the city needs money to expand its infrastructure but can't collect the funds because of undertaxed tech companies. Backing his cause are organizations like Citizens for Tax Justice, which claim that Apple pays only a 2.3 percent tax rate on its $181 billion offshore cash reserves. In fact, in 2012 and 2013 the company paid Cupertino $9.2 million in tax revenue, exactly the same amount as CEO Tim Cook earned in 2014. Mayor Chang wants Apple to contribute $100 million to the city for its campus expansion. Given the company's popularity both locally and globally, however, he's got quite a fight ahead of him.
Questions:
Should corporations pay higher tax rates in the cities where they are headquartered?
Why do some cities and states grant tax subsidies to companies?  
Source: Nellie Bowles, "Cupertino's Mayor Urges Apple To Pay More Tax: 'Where's The Fairness?'" The Guardian, May 5, 2016. Photo by Jason Ralston.