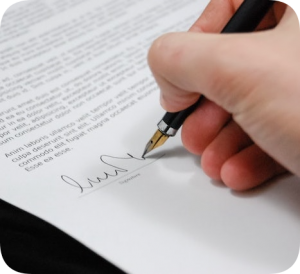 For years, many major companies have depended on noncompete clauses to hang on to their most talented employees. These binding agreements prohibit individuals from taking jobs at similar firms or from striking out on their own for a specified period of time. Companies claim that they insert noncompete clauses into employee contracts in order to ensure the safety of trade secrets and other confidential data like consumer lists or contact information. According to a recent proposal from the Federal Trade Commission (FTC), however, "noncompetes" can damage the labor market while also suppressing wages and limiting innovation and entrepreneurship.
As a result, the FTC is seeking to ban noncompete clauses entirely in a move that could drastically impact employment practices across the country. Without measures in place to prevent staffers from jumping ship to competitors, companies could start to rely on nondisclosure agreements to protect trade secrets while preparing employee contracts that reward longevity. "Employers have operated with an understanding that they can protect their interests through noncompetes," said Matthew Durham, an attorney who specializes in employment matters. "What you're seeing, reflected in the FTC proposal and elsewhere, is a growing hostility to the idea that there should be those kinds of restrictions, and it's changing the environment that employers have been comfortable with in the last number of years."
These changes have stemmed from research that shows the benefits of ditching noncompete clauses, such as a study of Oregon's 2008 ban that found wages for hourly employees increased by 2 to 3 percent. Another review of Hawaii's 2015 ban on noncompetes for tech workers "found an 11 percent increase in job moves and a 4 percent increase in new-hire salaries." Still, companies worry that such bans limit their control on potentially sensitive information, with nondisclosure clauses and other legal tools only able to be used after a former staffer has violated an agreement. "Once someone goes to another company, you're really on the honor system. You have no way to monitor what information is being disclosed or not," said attorney Julie Levinson Werner. Companies are also unsure if employment contracts that offer long-term benefits will encourage staffers to stay for the duration, although only time will tell if such
Questions:
Why do some companies place noncompete clauses in employee contracts? What are the benefits and drawbacks of these agreements?
Do you think the FTC should ban noncompete clauses? Why or why not?
Source: Lauren Weber, "FTC Plan to Ban Noncompete Clauses Shifts Companies' Focus," The Wall Street Journal, January 17, 2023.