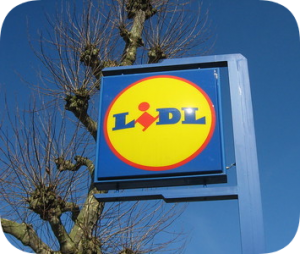 With vaccines from major pharmaceutical companies becoming more widely available every day, it is imperative that as many people as possible get vaccinated in order to finally contain the pandemic. Grocery store employees have been especially vulnerable to the virus over the last year, with at least 28,000 workers being exposed to a positive case of Covid-19. That's why grocery chains like Aldi, Trader Joe's, and Dollar General are paying their employees to get vaccinated when they are able to.
While some chains are offering paid time off, others like Lidl are providing flexible schedules as well as bonuses up to $200 for receiving the shot. On the food service side, Darden Restaurants said that it would provide up to four hours of paid time off for its more than 175,000 workers at restaurants like Olive Garden and Longhorn Steakhouse. The yogurt company Chobani has offered its 2,200 employees six hours paid time off to receive inoculations while encouraging other firms to do the same. "The more people are vaccinated, the faster this pandemic goes away," said Chobani president and COO Peter McGuinness. "Government can't do it alone, NGOs can't do it alone and businesses can't do it alone, but if we all collaborate together… we can make a real difference on this. I hope more of the private sector really steps up."
According to the Washington Post, however, not many companies seem to have vaccination plans set up yet. Of the more than 85 major firms contacted by the newspaper, only two companies had procedures already in place to compensate their workers while they were inoculated against Covid-19. The rest either did not respond or were still figuring out their vaccine plans, which could create problems for employees who can't usually find time to take off work. "Nine times out of 10, the biggest factor is, 'Oh, I can't afford to take off of work' or 'Oh, I have no one to watch my child' or 'Oh, I can't get there,'" said Lauren Rzeplinski, a store supervisor at Lidl. "The [incentive] will really help people where these are their only issues with getting the vaccine."
Questions:
What sort of incentives are companies offering to their employees to receive the Covid-19 vaccine? 
Do you think more companies should provide incentives to employees to get vaccinated against Covid-19?
Source: Jena McGregor and Taylor Telford, "Why Grocery Chains Are Paying Workers to Get Vaccinated, but Other Industries Are Lagging," The Washington Post, January 29, 2021.