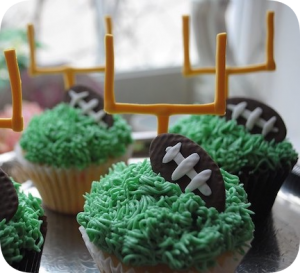 Despite the circumstances surrounding the pandemic, this year's Super Bowl managed to hit some familiar notes as Tom Brady lifted the trophy for a seventh time and companies once again spent big on high-profile ads. According to USA Today's Ad Meter, the night's big winner was Rocket Mortgage, whose two commercials featuring comedian Tracy Morgan took the top spots in the annual poll. Amazon and M&M's humorous ads took third and fourth while Toyota's uplifting spot featuring Paralympian Jessica Long rounded out the top five.
Cheetos made the top 10 of the Ad Meter poll with its spoof of a hit song from the 1990s featuring Ashton Kutcher and Mila Kunis. According to scholars at the Kellogg School of Management at Northwestern University, though, the star-studded ad was the best executed spot of the night. "Cheetos is the winning ad this year with its 'It Wasn't Me' spot because it had very strong branding and played off its known attributes to leverage its equity in a simple and clear message," said marketing professor Derek Rucker. "A lot of money is on the line for any brand who advertises in the Super Bowl and they put themselves in position to benefit from the exposure."
Professors at the Kellogg School also rated Reddit's five-second ad as one of the most effective spots of the night for its brevity and focus. With 30-second slots reportedly selling for $5.5 million during the CBS broadcast, Reddit managed to pack a powerful message in just a few moments for a fraction of the price. And while both the Ad Meter poll and the Kellogg School were positive about spots from Bud Light Seltzer, Doritos, and State Farm, the night also had its share of marketers who missed the mark."For those who fumbled, such as Sketchers, DraftKings and Squarespace, they suffered on some basic blocking and tackling with regard to ensuring linkage and building a strong position," said Rucker. (Click here for a full list of last Sunday's Super Bowl ads.)
Questions:
Do you think the Ad Meter poll and the Kellogg School were correct in their assessments of Sunday's ads? Why or why not?
Which kind of ads do you think are more effective: serious commercials or humorous ones?
Sources: Rick Suter, "The Top 10 Super Bowl 55 Commercials, According to USA Today Ad Meter," USA Today, February 8, 2021; Tiffany Tsu, "Reddit's 5-Second Ad Was an Unlikely Super Bowl Winner," The New York Times, February 8, 2021; "Cheetos Wins at the 2021 Kellogg School Super Bowl Advertising Review," Kellogg School of Management at Northwestern University, February 7, 2021. Photo by DixieBelleCupcakeCafe.