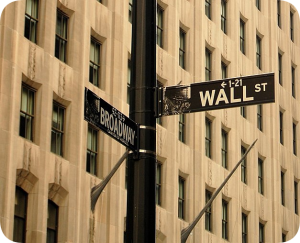 During the first six months of 2020, U.S. stock markets went through their biggest quarter-to-quarter swing in more than 80 years. March saw share prices plummet as businesses across the country closed or altered their hours. Then an unprecedented round of economic stimulus from the federal government both halted the sell-off and sent stocks soaring to their best quarterly performance in nearly two decades. 
With much of that relief now set to expire, however, where the markets go next is anybody's guess. "The numbers are sort of all over the place," said financial strategist Lori Calvasina of the various predictions circulating among analysts. In normal circumstances, companies release earnings forecasts that investors then use to develop their future strategies. But with second quarter profits expected to drop as much as 40 percent, many companies simply did not release their predictions for the previous quarter. Instead, investors will have to wait for companies to release their earnings reports in mid-July for guidance, and the results are not expected to be pretty.
As a result of all this uncertainty, share prices have steadily dropped by 4 percent over the last three weeks. "The market is now becoming rational," said economic researcher Solomon Tadesse. "That's why you see the volatility." Rising cases of coronaviruses throughout the country have also made it difficult to predict how companies will perform in the coming months. 
Questions:
Why did the stock market rally after a massive drop off in March?
Do you think companies should receive more relief from the government? Why or why not?
Source: Matt Phillips, "After a Staggering Rally, What's Next for Stocks?" The New York Times, June 30, 2020. Photo by Fletcher6.