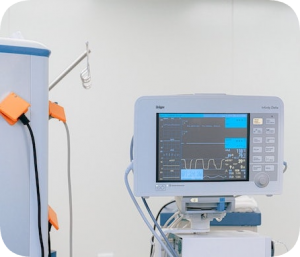 From Hollywood screenwriters to American autoworkers, the last few months have seen a huge increase in union activity. Not least among these labor actions was a strike held last week by the Coalition of Kaiser Permanente Unions, which represents 40 percent of the healthcare giant's non-physician workforce. The unions' 75,000 members went on strike for three days, which was how long the action was scheduled to run. But the coalition threatened to hold another strike for eight days next month if it did not reach an agreement with management by October 31. 
That won't likely happen, however, since Kaiser Permanente and the union coalition reached a tentative agreement this morning. Although the details of the deal were not made public, the coalition had been advocating for improved pay and increased staffing levels at Kaiser hospitals and other health facilities. "The frontline healthcare workers of the Coalition of Kaiser Permanente Unions are excited to have reached a tentative agreement with Kaiser Permanente," said the union coalition in a statement. "We are thankful for the instrumental support of Acting US Labor Secretary Julie Su."
Along with healthcare staff like EMTs, nurses, and X-ray technicians, the coalition also represents support staff like janitors and food service workers. These employees are spread out across 39 Kaiser Permanente hospitals and 622 medical offices, which serve a customer-base of 12.7 million people. According to the Bureau of Labor Statistics, more than 42 work stoppages of 1,000 or more workers have occurred in the last year, a 24 percent increase from 2019. A third of those strikes occurred in the medical industry, potentially foretelling even more labor actions in healthcare in the near future.
Questions:
What was the Coalition of Kaiser Permanente Unions' strategy when conducting its recent strike? 
Why do you think the U.S. has seen a significant increase in the number of strikes over the last year?
Source: Chris Isidore, "Union Workers Reach a Tentative Deal With Kaiser Permanente After the Largest-ever U.S. Health Care Strike," CNN, October 13, 2023.