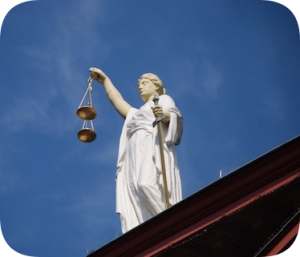 On Monday, attorneys general for 50 U.S. states and territories announced that Google would face a broad and bipartisan antitrust investigation. Lawmakers said the search giant's domination of "all aspects of advertising on the Internet and searching on the Internet" could be harmful to consumers as well as the web at large. Google currently captures 75 percent of all spending on search ads in the U.S., leading to more than $48 billion in revenue from ads alone.
According to lawmakers, Google effectively holds a monopoly on many aspects of digital advertising. "They dominate the buyer side, the seller side, the auction side and the video side with YouTube," said Texas Attorney General Ken Paxton. Along with accusing Google of anti-competitive practices, legislators also criticized the company for not doing enough to protect users' personal information. "Google monitors our online behavior, and captures data on every one of us as we navigate the internet," said Florida Attorney General Ashley Moody. "This investigation will initially focus on capture of that information and whether Google embedded itself on every level of the online market [for] ad sales to monopolize this industry."
U.S. states previously investigated Google six years ago but opted not to enforce any penalties against the company. These days, though, Silicon Valley's tech giants are facing much more scrutiny for their business practices. In fact, over the last three years the European Union has fined Google more than $9 billion for anti-competitive actions. While the upcoming U.S. investigation might result in a similar punishment, the search giant could even be broken up if lawmakers determine that it is too large to exist in the current market. "There's nothing wrong with being a dominant player when it's done fairly," said Utah Attorney General Sean Reyes. 
Questions:
Why are U.S. lawmakers launching an antitrust investigation against Google?
Do you think Google should be broken up into smaller companies? Why or why not?
Source: Tony Romm, "50 U.S. States And Territories Announce Broad Antitrust Investigation Of Google," The Washington Post, September 9, 2019.