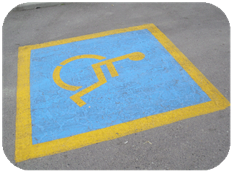 When Kevin Hartford lost his consulting job in the mid-1990s, the knowledge and expertise he gained after years of hard work should have been enough to land him another job quickly. However, potential employers became hung up on one particular item not included on Hartford's resume: his stutter. While his speech impediment had never been a problem at his previous job, Hartford says that it put off recruiters as he went on countless interviews. "I applied for job after job after job," says Mr. Hartford. "I was one of two finalists; I was one of three finalists. But I never got the job."
After years of searching, Hartford gave up and began taking menial jobs throughout the Pittsburgh area. For years he delivered packages, glued together medical supplies in a factory, sorted mail and worked on a landscaping crew. Although this work paid the bills, Hartford became embarrassed about his lost status amongst his peers. He continued to pay his country club dues, but he stopped golfing out of fear of being questioned about his career.
Sensing Hartford's unhappiness, his wife and some friends suggested that he go into business for himself. One person recommended buying a metal-parts shop, a common enterprise in industrial Pittsburgh. With the help of a partner, in 2005 Hartford obtained a bank loan for $2 million to renovate an old shop called Gentile Manufacturing. The risky business move required Hartford to put his retirement savings up for collateral. The gamble paid off, though, and since then Gentile has grown to a staff of 38 employees bringing in $6 million in annual sales. Hartford's uplifting story is shared by the 11 percent of disabled Americans who are also self-employed. For many of these entrepreneurs, going into business for one's self is the only option after being shunned by other employers. It just goes to show that even some business professionals have a thing or two to learn about not judging a book by its cover.
Questions:
Do disabled Americans still face a bias in the workplace?
Did Kevin choose a business that was relatively easy to start?
Source: James R. Hagerty, "Entrepreneur Let No Impediment Stop Him," The Wall Street Journal, January 15, 2014. Photo by Neal Sanche.