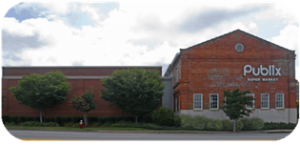 Wal-Mart became the world's largest retailer by keeping margins low on everything, including employee compensation. For the Florida-based grocer Publix, however, keeping staff motivated through strong financial incentives is a recipe for success rather than instability. Publix's net margins of 5.6 percent trounce Wal-Mart's 3.8 percent, making it the most profitable grocery chain in the nation. With $27.5 billion in sales, it's also the largest employee-owned company in America. Staffers control 80 percent of the company thanks to a policy that grants any employee who has put in 1,000 work hours an additional 8.5 percent of their salary in stock.
Awarding employees such a big stake in the company ensures that Publix has the most motivated staff possible. Service is the company's number one priority since it can't compete with the extreme cost-cutting measures of Wal-Mart. Publix locations are staffed with hundreds of courteous workers who fetch items for customers when asked and carry their groceries to the parking lot from the checkout counter. If being waited on so dotingly isn't enough, customers are sure to be happy with the grocer's short lines. Predictive staffing software ensures that queues at the register don't get much longer than two customers deep. "You can't have the lowest price and do what we do," says CEO Ed Crenshaw. "Some items will be lower in price, but in addition to that you're going to get trained, knowledgeable people that care about you as a customer."
In exchange for their positive attitudes, Publix employees enjoy good salaries and other benefits in addition to their stock options. Each quarter, approximately 20 percent of all profits are placed into a larger pool. 20 percent of that pool is then paid out to employees in cash. With perks like this, it's no wonder 34,000 Publix employees have been with the company for more than 10 years. Opportunities for advancement abound given that all promoting is done from within. The benefits of staying at Publix are definitely enticing: a store manager making between $100,000 and $130,000 a year will have earned more than $300,000 in stock and received $30,000 in additional dividends over a 20 year period. But as Wal-Mart pushes harder into the company's home market of Florida, it will be interesting to see if Publix can hold on to its employee-oriented ideals.
Questions:
Can Publix employee-first policy compete with a giant like Wal-Mart?
What advantage do long-term employees offer a company like Publix?
Source: Brian Solomon, "The Wal-Mart Slayer: How Publix's People-First Culture is Winning the Grocer War," Forbes, August 12, 2013. Photo courtesy of Ron Cogswell.