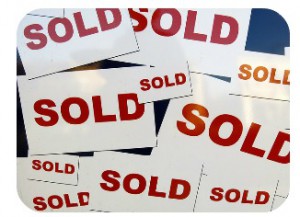 Running a small business takes a huge amount of work, so it's not surprising that some entrepreneurs are more than happy to sell their companies if the right offer comes around. And according to data-tracking site BizBuySell, nearly 8,000 businesses did exactly that in 2016. This represents the largest number of small firms sold in a single year since data started getting collected in 2007.
But that doesn't mean these companies were in financial trouble and needed outside buyers to stay afloat. In fact, the report by BizBuySell found that sold businesses saw both revenues and cash flow grow by about 5 percent each over the previous year. Financially healthy companies tend to receive more buyout offers since they have proven business models. In addition, outside investors have more access to capital thanks to low interest rates. In recent years these buyers have also become more interested in controlling ventures of their own rather than taking risks on an unpredictable stock market.
Age is another a big reason why some small business owners have decided to sell. After all, many baby boomers would rather retire than continue to run a company. Meanwhile, more buyers are looking to purchase successful ventures instead of building new ones from scratch. Experts expect these trends will continue to drive the small business environment forward for years to come. "After several years of strong business-for-sale activity, it is great to see even more growth in 2016," said BizBuySell president Bob House. "Not only are more small businesses changing hands, but healthier businesses put the new owners in a great position for continued success. This bodes well for the market, but also points to a bright future for small businesses overall."
Questions:
Why do successful companies tend to receive more buyout offers than struggling businesses?
Would you prefer to start your own company or take over an existing one?
Source: Gene Marks, "A Record Number of Small Business Owners Are Selling Their Companies," The Washington Post, January 13, 2016. Photo by Torbakhopper.