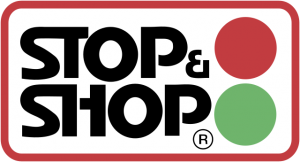 The grocery chain Stop & Shop began in 1892 as a small store in Boston's North End neighborhood. Since then the company has expanded to more than 450 locations throughout the Northeastern United States. Last Thursday, however, operations at many of those stores were thrown off course as more than 31,000 Stop & Shop employees went on strike. After negotiations over a new contract reached a stalemate, members of five local United Food and Commercial Workers (UFCW) unions walked out and formed picket lines.
The striking workers are opposed to pay and benefit cuts that the company claims are necessary in order to stay competitive. Along with eliminating Sunday overtime pay for part-time employees, Stop & Shop also wants workers to contribute more money into their health insurance plans. The grocery chain also proposed a new rule that would prevent spouses of Stop & Shop employees from receiving coverage if their employer also offers health care. Pension contributions are under dispute as well, with Stop & Shop offering to keep its generous pension program in place while reducing benefits for less experienced workers.
Local UFCW unions found these proposals unacceptable and pointed to the massive success that Stop & Shop's parent company Ahold Delhaize enjoyed last year. Along with earning $2 billion in profits, the Dutch food giant also paid its shareholders more than $880 million in dividends. "The men and women who make Stop & Shop a success have earned and deserve affordable health care, a good wage, and the ability to retire with dignity," said union officials in a statement announcing the strike. "What Stop & Shop workers don't deserve, and what no one who works hard in New England deserves, are unreasonable cuts while the company they work so hard for makes billions of dollars in profits." Until this dispute is resolved, many Stop & Shop locations will either reduce their hours of operation or close temporarily. Not only do they have fewer workers to run the stores, but also many customers are likely reluctant to cross picket lines just to do some grocery shopping.  
Questions:
Why are more than 31,000 Stop & Shop employees currently on strike against the grocery chain?
Do you think the strike against Stop & Shop will succeed? Why or why not?
Sources: Nik DeCosta-Klipa, "How the Stop & Shop Strike Is Affecting Store Services," Boston.com, April 16, 2019; Nik DeCosta-Klipa, "3 Issues at the Heart of the Stop & Shop Strike," Boston.com, April 17, 2019.