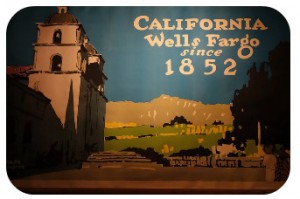 For the past few weeks the business world has been buzzing with outrage over the Wells Fargo banking scandal. Executives at the company likely hoped the worst was over after getting hit with a $185 million fine for allowing such widespread fraud to occur. But as Senator Elizabeth Warren showed last week, regulators and commentators are far from finished with the company. During a hearing with Wells Fargo CEO John Stumpf in front of the Senate Banking Committee, Senator Warren relentlessly criticized the embattled executive for his company's offenses.
"Have you returned one nickel of the money that you earned while this scandal was going on?" asked Senator Warren. "Have you fired any senior management, the people who actually oversaw this fraud?" When Stumpf answered with a no, the Senator replied cuttingly: "Your definition of accountability is to push this on your low-level employees. This is gutless leadership." Her harsh words struck a chord with a number of ex-Wells Fargo employees who claim the company's impossible sales goals encouraged them to cheat. In fact, some former staffers say that they were punished if they did not set up false accounts in order to boost their own sales figures. In one case an employee called the company's internal ethics hotline to report abuses only to be fired for insubordination a few months later.
Many of these disaffected ex-Wells Fargo employees are now suing the bank as part of a class action lawsuit. Along with these individuals, California is also taking aim at Wells Fargo. Treasurer John Chiang announced this week that Wells Fargo would be banned from working with the state for at least a year. "The recent discovery that Wells Fargo & Company fleeced its customers by opening fraudulent accounts for the purpose of extracting millions in illegal fees demonstrates, at best, a reckless lack of institutional control, and, at worst, a culture which actively promotes wanton greed," wrote Chiang in a letter to the bank. Meanwhile, Wells Fargo is attempting to garner some goodwill with the government and public by clawing back compensation for executives. CEO Stumpf, for instance, has already lost some $41 million in bonuses. Still, Wells Fargo's woes are far from over: not only does the bank face another Senate inquiry today, but also the fallout from this scandal is likely to tarnish the brand for years to come.
Questions:
Should Wells Fargo executives face criminal charges for failing to stop employees from setting up fraudulent accounts?
How will California's ban on doing business with Wells Fargo affect the bank's brand?

Sources: Jana Kasperkevic, "California Treasurer Imposes Year-Long Ban on Working with Wells Fargo," The Guardian, September 28, 2016; Stacy Cowley, "Wells Fargo to Claw Back $41 Million of Chief's Pay Over Scandal," The New York Times, September 27, 2016; Stacy Cowley, "Wells Fargo Workers Claim Retaliation for Playing by the Rules," The New York Times, September 26, 2016; Michael Corkery, "Elizabeth Warren Accuses Wells Fargo Chief of 'Gutless Leadership,'" The New York Times, September 20, 2016. Photo by Bobnjay.