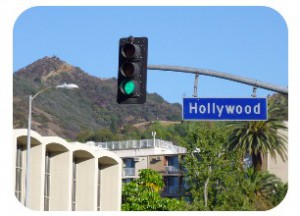 In recent years Hollywood has watched its dominance over entertainment decline as new forms of media like streaming video become more and more popular. As a result, today's movie studios don't take many risks when they're planning the next crop of summer blockbusters. That's why remakes and sequels appear so often now in multiplexes: Hollywood hopes that the public's previous knowledge will encourage them to buy tickets to familiar franchises.
This plan didn't exactly work in the summer of 2016, however. While Marvel Studios' latest Captain America movie and animated sequels like Finding Dory managed to win big, a number of other films based on prior properties flopped at the box office. For instance, Fox either lost money or just broke even with its reboot of Independence Day, potentially spoiling the studio's future aims for the franchise. Analysts also expect Sony's new Ghostbusters movie to fall short of its box-office goal by tens of millions of dollars. Other sequels simply failed to capture the same enthusiasm that audiences held for the first installment. Although Universal collected more than $270 million in 2014 for the college comedy Neighbors, its 2016 follow-up took in just $107 million.
But don't expect Hollywood to turn its back on remakes despite this underwhelming summer. Along with the standard slate of sequels and reboots, the movie industry is also embracing documentaries as a new source of material. For example, Warner Brothers recently purchased the rights for Batkid Begins, a 2015 documentary about a Make-A-Wish campaign that helped a 5-year-old boy become the Dark Knight for a day. This decision could be considered curious since the facts contained within documentaries are a part of the public domain. Warner Brothers could easily produce a movie based on Batkid and face no consequences from the makers of the documentary. But studios aren't just looking for a good idea when they purchase documentary rights: they are also buying a fully formed structure that they can easily adapt to a feature film. Ultimately, this falls in line with Hollywood's newfound preference for properties that the public is at least somewhat aware of. Only time will tell if this gambit works or backfires like the 2016 summer movie season.
Questions:
Should Hollywood continue to rely on reboots and sequels to power the summer blockbuster season?
Do Hollywood remakes of documentaries have the potential to become blockbusters?

Source: Pamela McClintock, "Summer Box-Office Winners and Losers: From 'Finding Dory' to 'Ben Hur,'" The Hollywood Reporter, September 4, 2016; Erich Schwartzel, "Hollywood Finds Inspiration in Documentary Films," The Wall Street Journal, May 16, 2016. Photo by Shinya Suzuki.