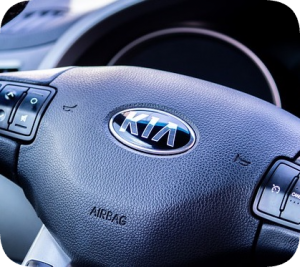 On the massively popular app TikTok, searching for the trending topic "Kia boys" will result in hundreds of videos of people joyriding in cars. These aren't overly enthusiastic owners, however: these users take advantage of the South Korean automaker's lax security standards to steal vehicles for fun and Internet clout. For example, one video shows a gloved hand easily starting a car using just a screwdriver and a USB cable while a computerized voice repeats the phrase "this is why you should not buy Kia or Hyundai." This clip alone has more than 415,000 likes, showing an increasing level of public interest that is also reflected in official statistics on car theft.
In Chicago alone, more than 8,800 Kias and Hyundais were stolen last year, accounting for two-fifths of all vehicle thefts. These brands now make up more than half of the city's stolen cars so far in 2023. As a result, last month Chicago became the seventh city in the U.S. to sue Kia and Hyundai for failing to put more anti-theft measures in place. The plaintiffs' main issue is that neither South Korean company outfitted their vehicles with immobilizers, which work by sending a signal or code from the driver's key fob to the car. Although immobilizers are not required in the U.S., 96 percent of new cars sold by manufacturers had the technology installed by 2015. Kia and Hyundai, by contrast, only placed immobilizers in 26 percent of their vehicles. 
According to legal experts, this negligence means that American cities like Chicago, New York, Baltimore, and Seattle could have a good case against both South Korean carmakers. One legal scholar said that a judge could hold Kia and Hyundai responsible for failing to rely on cheap and simple safety technology. "The non-inclusion makes the product defective," said Todd Henderson of the University of Chicago. While both automakers now install immobilizers in all of their vehicles, only time will tell if they will face consequences for not making this decision sooner. 
Questions:
Why are seven American cities suing Kia and Hyundai over increasing car thefts?
Do you think Kia and Hyundai should face legal consequences for failing to place immobilizers in their cars? Why or why not?
Source: "American Cities Are Suing Car Manufacturers Over Auto Theft. They Have a Case," The Economist, August 31, 2023.