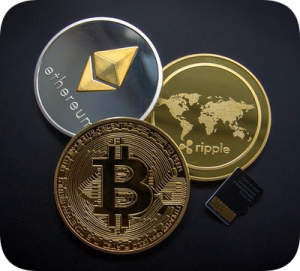 Over the last few years cryptocurrency has gone from the fringes of finance to the mainstream, complete with celebrity Super Bowl ads and widespread interest from Wall Street. But while more people know about crypto than ever before, that doesn't necessarily mean that it's a safe investment. According to the Federal Trade Commission (FTC), Americans have lost more than $1 billion to cryptocurrency scams since the beginning of last year. In fact, crypto con jobs now account for a fourth of all dollars lost to such fraud, with 2022's crypto losses nearly 60 times larger than they were in 2018.
Fraudsters usually rely on investment scams through social media to lure in new victims, promising easy and enormous paydays to unsuspecting investors who then never see their cash again. "Given that investment scams are really driving this, it's very important for people to understand that any promises of huge returns, or that your investments can be quickly multiplied, are obviously a scam," said Emma Fletcher, senior data researcher at the FTC. "No return on a crypto investment is guaranteed." One scam last year took in more than $66 million from over 5,000 victims. 
People between the ages of 20 to 49 are more than three times as likely than older Americans to lose money to crypto scams. What's more, cryptocurrency's lack of federal oversight makes it easy for criminals to take someone's money and get away quickly. "There's no bank or other centralized authority to flag suspicious transactions and attempt to stop fraud before it happens," wrote the FTC in a report. "Crypto transfers can't be reversed — once the money's gone, there's no getting it back." 
Questions:
Why do criminals often use cryptocurrency in fraudulent scams? 
Do you think cryptocurrencies should be subject to increased government regulation? Why or why not?
Source: Tory Newmyer, "Crypto Scams Are on the Rise, Draining More Than $1 Billion in Last Year," The Washington Post, June 3, 2022.