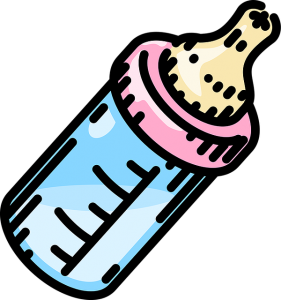 Since the beginning of the year, parents around the country have struggled to obtain baby formula due to a nationwide shortage. Although Covid-related supply chain snags have contributed to the problem, matters became considerably worse once the formula manufacturer Abbott Laboratories instituted a recall in May. The company produces brands like Similac at its plant in Sturgis, Michigan, which shut down following the recall. Consumers filed formal complaints with the Food & Drug Administration (FDA) about infant illnesses, leading to an inspection at the Sturgis plant that found it "carried a risk of contamination."
While the company said in a statement that "there is no conclusive evidence to link Abbott's formulas to these infant illnesses," it admitted that "the FDA's investigation did discover a bacteria in our plant that we will not tolerate." Announcements that followed about the Sturgis facility's closure may have further strained supplies as retailers struggle to meet demand from increasingly concerned parents. Abbott plans to reopen its plant next week, but it could take six to eight weeks for formula made at the facility to reach store shelves. Still, the company plans to greatly increase its output once the plant is fully operational. 
"When we are operating our Michigan facility at full capacity, we will more than double our current production of powdered infant formula for the United States," said Abbott CEO Robert Ford. "By the end of June, we will be supplying more formula to Americans than we were in January before the recall." Meanwhile, the French food conglomerate Danone recently announced that it would send 5 million bottles of formula to the U.S. in order to provide some relief while American supplies rebuild.
Questions:
Why is the U.S. currently experiencing a shortage of infant formula?
Do you think Abbott Laboratories should face further investigations from the FDA? Why or why not?
Source: Joseph Pisani, "Why Is There a Baby-Formula Shortage? What to Know and What's Being Done About It," The Wall Street Journal, May 24, 2022.