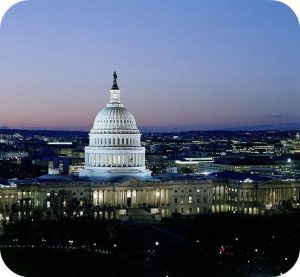 From December 22, 2018, up until last Friday, the federal government remained shut down due to a budget dispute between the White House and congressional Democrats. During the course of this 35-day shutdown, thousands of federal employees either worked without pay or were sent home until the government reopened. And according to a new report from the bipartisan Congressional Budget Office (CBO), the shutdown cost the U.S. economy an estimated $11 billion.
The report says that most of the lost money will eventually flow back into the economy once federal workers receive their back pay. However, approximately $3 billion will never be recovered. This amount represents the approximate value of work that was not performed by the government during the shutdown. The CBO also says the shutdown prevented some businesses from obtaining permits or receiving federal-backed loans. "Such factors were probably beginning to lead firms to postpone investment and hiring decisions," read the CBO's report.
To make matters worse, all of this could happen again when the federal government's temporary funding expires in three weeks. If the White House and legislators still can't come to an agreement by then, federal workers will go into shutdown-mode once more. Many employees are already preparing for the worst. Kelly Spencer, for instance, is a federal contractor at the Justice Department who recently put off plans to buy a house due to fears that she will not have a steady salary to pay the mortgage. Meanwhile, an employee at the State Department named Tamara Brown said she won't return to her previous spending habits until she feels her job is more secure. "I don't feel comfortable going back to the spending levels I had before," said Brown.
Questions:
Why will the U.S. economy never recover an estimated $3 billion lost during the government shutdown?
How did the government shutdown affect the day-to-day operations of some businesses?
Source: Alan Rappeport and Binyamin Appelbaum, "Government Shutdown Cost U.S. Economy $11 Billion, C.B.O. Says," The New York Times, January 28, 2019.