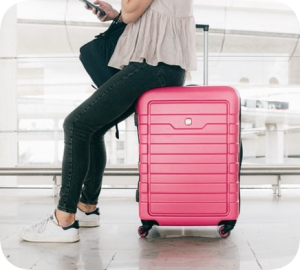 With winter starting to wind down, this is the time of year that cities around the world usually prepare for incoming business conferences and big events to bring in thousands of travelers. The annual South by Southwest conference in Austin, Texas, will be held later this month followed closely by spring break holidays and then the Olympics in Japan during the summer. But with cases of coronavirus now appearing in Europe and the U.S., many organizations and governments are either cancelling public gatherings outright or limiting their scope significantly. 
Facebook, Twitter, and Intel have all announced that their employees will not attend South by Southwest, although organizers say the event will still go on. Other major conferences are similarly proceeding as planned but with some major changes involving handshakes. For instance, attendees of a healthcare conference in Orlando next week will be encouraged to tap elbows rather than shake hands. Some conferences are excluding attendees who have recently traveled to China, Italy, South Korea, or Japan, which have all recently put travel bans in place. Other events such as the Mobile World Congress in Barcelona have been cancelled due to health and safety concerns. 
All of these sudden changes have placed travel and lodging companies in increasingly tough positions. With cancellations stacking up and more travel bans potentially on the way, companies like Hyatt Hotels have withdrawn their annual sales forecasts due to uncertainty surrounding the coronavirus. "It would not surprise me to see other companies rescind or revoke guidance that they provided in the fourth-quarter earnings season," said analyst Bill Crow. "The focus largely at that point was on China and what would happen to hotels in China. Now this has become a big domestic issue and we're seeing cancellation after cancellation of major conferences." Las Vegas could be especially hit hard in the coming months since about 15 percent of the 42.5 million people who visit the city each year are conference attendees. "Vegas is the biggest unknown right now," said gambling and leisure analyst Steven Wieczynski. "If the coronavirus continues to linger and stays in the news, more conventions and group trips will get canceled. That's what Vegas is known for right now." 
Questions:
Do you think major conferences like South by Southwest should continue even as some major participants cancel their appearances? Why or why not?
Why are fears over the coronavirus hurting companies and cities that heavily depend on income from out-of-town travelers? 
Source: Julie Creswell, "What Happens in Vegas if No One Stays in Vegas?" The New York Times, March 3, 2020.