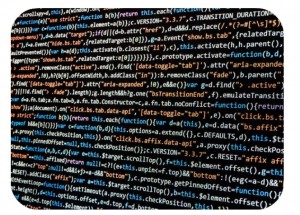 Yesterday the credit reporting company Equifax announced that hackers had breached their security systems and stolen personal information from 143 million customers. Along with names and birthdates, the hackers also obtained social security and driver's license numbers. These pieces of data are basically gold to identity thieves, allowing them to make purchases, borrow money and more all under the victim's name. "This is about as bad as it gets," said World Privacy Forum executive director Pamela Dixon. "If you have a credit report, chances are you may be in this breach. The chances are much better than 50 percent."
The Equifax hack is even more severe than the 2016 cyberattacks on Yahoo that left more than 500 million accounts compromised. Rather than simply snatching usernames and passwords, these hackers stole information that can be used to access medical histories, bank accounts or employee records. The thieves also made off with 209,000 credit card numbers as well as documents used in financial disputes for 182,000 people. The hackers can either use this information to scam consumers themselves or sell the data to outside parties on the shadowy reaches of the Internet known as the Dark Web. "On a scale of 1 to 10 in terms of risk to consumers, this is a 10," said fraud analyst Avivah Litan.
The breach has led many cybersecurity experts to criticize Equifax, especially since this was the third attack the company faced in the last year. In 2016 hackers made off with customers' vital W-2 tax data and then did the same thing at an Equifax subsidiary a year later. Even worse, it appears that three top executives at the company sold $1.8 million worth of stock shortly after the most recent breach was discovered in July. These factors have led experts to doubt that Equifax can competently deal with the fallout from this attack or prevent further hacks in the future. For its part, though, the company has set up a website that can help people determine if their personal information is in danger. Click here to check for yourself.
Questions:
Do you think Equifax will face lawsuits from consumers for failing to keep their personal data safe?
Why is the Equifax hack more severe than the attacks on Yahoo that targeted more than 500 million accounts?
Source: Tara Siegel Bernard, Tiffany Hsu, Nicole Perlroth and Ron Lieber, "Equifax Says Cyberattack May Have Affected 143 Million Customers," The New York Times, September 7, 2017.