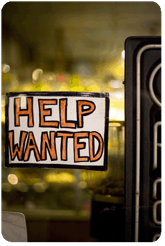 Recruiting capable and contented employees remains one of the biggest challenges facing businesses today. In fact, hiring represents a $400 billion global industry as companies the world over vet candidates on their education and experience. But according to a new generation of HR upstarts, the traditional methods used to evaluate potential hires are in desperate need of updating. After all, 70 percent of American workers claim they are dissatisfied in their jobs, and as recently as 2007, 3 million people were voluntarily leaving their jobs each month.
With so many people disaffected with their work, it's no wonder why some would clamor for change. Nevertheless, the company leading this charge against aging hiring practices is rather surprising. Near the beginning of 2013, the dating website eHarmony announced that it would be launching a job-recruiting service. Although this may seem like an odd marriage, keep in mind that eHarmony was founded in part to combat the rampant divorce rate. Now studies show that while more than half of standard marital unions are doomed to dissolve, those who find a mate through eHarmony face much better odds to go the distance. The company now wants to take those matchmaking skills and apply them to hiring rather than coupling.
One of the key features of eHarmony is that it doesn't allow users to simply scroll through its database and choose their preferred suitors. Founder Neil Clark Warren felt that overemphasis on physical attraction and shared interests led to failed marriages, thus bringing in the need for the site's sophisticated personality-matching algorithms. In the hiring world, education and experience take the place of "looks and likes" as details that should not be overemphasized when seeking a job candidate. eHarmony's questionnaires aim to measure a person's cognitive ability, personality traits and how they correspond to a company's particular culture. The latter has been the most difficult factor to boil down into a survey. As eHarmony's hiring division continues to work the kinks out, it faces competition from a number of startups with strikingly similar business models. With an established brand at its disposal, though, eHarmony has started its hiring revolution with some clear advantages.
Questions:
What appears to be the strength eHarmony's brings to the job search process?
Why is it important for companies to make the right decision in hiring?
Source: David Zax, "Falling for the Job," Time, September 16, 2013. Photo by Matt Wetzler.