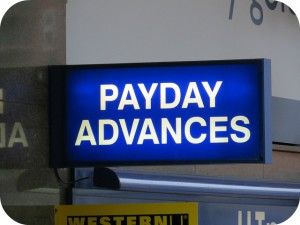 Each year, millions of Americans use payday lenders to obtain what seem like quick and easy loans. Many borrowers simply need an advance on an upcoming paycheck, allowing them to settle their loan as soon as payday arrives. For those who don't manage to repay on time, however, the situation can rapidly turn desperate. Along with a variety of fees, payday lenders often charge interest rates than can eventually top out in the triple digits. As a result, one small loan can transform into a mountain of debt if the borrower doesn't repay within a matter of weeks.
Given these suspect circumstances, a number of organizations are seeking to limit the influence that payday lenders have on the public. Later this year the Consumer Financial Protection Bureau is expected to propose a cap on the amount of times a consumer can rollover a loan. The agency may also require lenders to perform credit checks on potential borrowers in order to verify their ability to repay. Still, turning these proposals into official regulations will likely take a while. In the meantime, some companies are taking matters into their own hands. Google, for instance, announced in May that it would ban all payday loan ads from its site.
Of the $40 billion worth of loans issued by payday lenders in 2015, approximately 40 percent were obtained online. Along with streamlining a potentially ruinous practice, online payday lenders often charge higher fees than physical outlets. Consumer advocates and civil liberties activists reached out to Google last year in order to convince the search giant to sever any advertising associations with these lenders. After all, Google earned $18 billion in advertising revenue in just the first quarter of this year, more or less making the company the ultimate authority in online marketing. Now any lender that charges interest rates of more than 36 percent will be banned from advertising on the site, representing an enormous victory for the anti-payday loan lobby.
Questions:
Should the government take a tougher stance on regulating payday loans? 
What other forms of personal financing are available to individuals besides payday loans?
Source: Andrea Peterson and Jonnelle Marte, "Google to Ban Payday Loan Advertisements," The Washington Post, May 11, 2016. Photo by Helen Cobain.