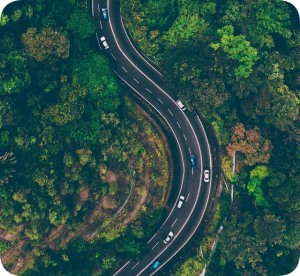 Fuel costs continued to climb last week, reaching a national average of $4.59 per gallon. According to AAA, this represents a 50 percent increase from last year when many drivers chose to stay at home rather than travel the country on road trips. That won't be the case this year, however, even as gas prices rise to their highest levels since 2008. Many Americans who have spent the past two years stuck in the same place are looking to hit the open road, no matter the cost. "As we reopen, there is a lot of pent-up demand," said energy analyst Michael Tran. "People are willing to pay higher prices to make up for lost travel over the last few years." 
Along with increasing demand for travel among a stir crazy public, the pandemic is also largely responsible for skyrocketing fuel costs. Oil producers cut back on refining and drilling in 2020 as millions of Americans kept their cars parked while working from home. Once restrictions eased, though, people got back behind the wheel to enjoy a brief period of low gas prices. This rapid rise in demand strained supplies which then became further complicated by the Russian invasion of Ukraine. As a result, the price per gallon has risen to over 5 dollars per gallon in some parts of the U.S. 
Still, experts say that consumers are willing to absorb these increased travel costs after saving money during the pandemic. "We were never, as a population, more ready to absorb high gas prices than we are right now," said Tran. The data firm Arrivalist estimates that nearly 38 million Americans will travel long distances by car during Memorial Day weekend, an 8.5 percent increase over last year when gas prices were far cheaper. The company claims that "the American road trip is thriving" partly because plane tickets have become prohibitively expensive during the airline industry's own fuel shortage. 
Questions:
Why have gas prices increased significantly since the onset of the pandemic? 
Why are many Americans willing to tolerate higher gas prices during their road trips this summer?
Source: Evan Halper, "Even as Gas Prices Rattle Economy, Americans Can't Stay Off the Road," The Washington Post, May 20, 2022.