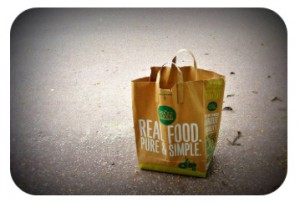 When Whole Foods launched in 1978, organic grocery stores were a unique concept for most of the country. As Americans became more health conscious, though, the Austin-based chain eventually expanded into an empire of 469 stores across three countries. In fact, the future for Whole Foods looked so bright that last year the company announced it would add 1,200 stores in the U.S.
But as 2017 arrived, the company's long term outlook became far less optimistic. Now Whole Foods says it will wait to see how 100 recently opened stores perform before they consider opening new ones. What's more, the chain will also close nine stores located in Illinois, Georgia, and the Southwest. Whole Foods' CEO John Mackey claims that these locations are smaller and older than the company's most successful outlets.
Still, the closings are bad news for a grocery chain that once seemed poised to dominate the sustainable food business. Over the years, established supermarkets have taken Whole Foods' lead and stocked up on plenty of organic items. Along with selling similar products, these stores usually set lower prices, too. The upscale Whole Foods has had a tough time adapting to this new environment, leading the company to reconsider its expansive ambitions. In the meantime, the chain plans to invest more money in advertising while also cutting operating costs by $300 million. Mackey hopes these efforts will reestablish the Whole Foods brand and allow it to continue growing.
Questions:
How has increased competition affected Whole Foods' plans for the future?
What can Whole Foods do to reestablish its dominance over the sustainable food business?
Source: Heather Haddon, "Whole Foods to Close Nine Stores, Cuts Its Outlook," The Wall Street Journal, February 8, 2017. Photo by Kurtis Garbutt.