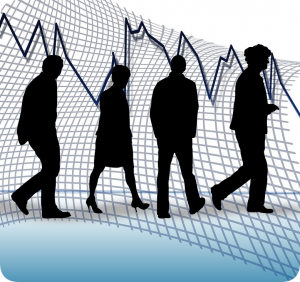 Nearly four months into the pandemic, millions of Americans are struggling to remain employed. Last week more than 1.5 million people filed for unemployment benefits for the first time, an increase of almost 109,000 from the previous week. The total number of unemployment claims stood at 17.3 million for the week ending in July 4th, with many people also collecting expanded benefits that could soon expire. 
"What we're seeing is continued, historic elevated rates of job loss in the United States," said economist Nick Bunker. "We've seen sustained elevated rates of job loss, and that's continued as we hurdle toward the expiration of several programs that have propped up the economy." Although temporary workers and contractors will remain eligible for unemployment until the end of the year, the benefit that provides people with an additional $600 per week is set to expire on July 31st. What's more, surges in coronavirus cases could cause some states to reimpose lockdown measures, leading to another round of job losses.
"This is in some sense the labor market version of not seeing coronavirus cases going down," said Bunker. "At this point, you'd hope to see additions to unemployment rolls tick down as we got layoffs under control. But what we've seen as it stalls out is that it's likely the kinds of layoffs have shifted and that they're more permanent, more enduring and more spread out through the economy." So far the federal government has paid out more than $324 billion in unemployment benefits since the beginning of the year. As of now, it remains unclear if legislators will pass more legislation that will keep expanded unemployment benefits in place for the long term. 
Questions:
Do you think the expanded unemployment benefit that provides people with an additional $600 per week should be extended past July 31st? Why or why not?
How could surging cases of coronavirus affect the job market in the short and long term? 
Sources: Tami Luhby, "1.3 Million Americans Filed First-Time Unemployment Claims Last Week," CNN, July 16, 2020; Eli Rosenberg, "1.3 Million More Workers File New Unemployment Claims Last Week," The Washington Post, July 16, 2020.