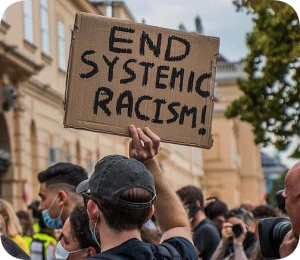 Yesterday, tens of thousands of workers across the U.S. walked off their jobs in support of the "Strike for Black Lives." According to organizers, the strike was held to bring greater attention to issues like income inequality and systemic racism in both the private and public sectors. The nationwide event included members from labor unions and political groups such as the Service Employees International Union, International Brotherhood of Teamsters, American Federation of Teachers, and dozens of other organizations. 
The Strike for Black Lives campaign called for "an unequivocal declaration that Black Lives Matter" from business and political leaders. Organizers further urged legislators to "reimagine our economy and democracy" in a way that emphasizes civil rights while also calling on businesses to provide better access to union organizing. Although the campaign did not have exact figures on how many people walked off their jobs, demonstrations took place in more than 200 American cities.
In the Northeastern U.S., for instance, about 6,000 nurses from 85 nursing homes went on strike outside their workplaces. 1,500 janitors in San Francisco walked off their jobs while McDonald's employees outside of St. Louis protested for higher wages. Meanwhile in Memphis, call center and logistics workers marched in front of AT&T offices to demand more inclusivity as well as better protections against coronavirus. "What we'd like them to understand is if they're going to go out and advertise that they believe black lives matter, take the steps you need to take to protect the lives of your black employees," said Communications Workers of America Local 3806 board member Randall LaPlante. "This is a company that has all the resources in the world to slow the spread of the pandemic and they are failing."
Questions:
Why did tens of thousands of U.S. workers take part in the Strike for Black Lives on July 21st? 
Should businesses provide employees with clear access to union organizing? Why or why not?
Source: Jacob Bogage, "Thousands of U.S. Workers Walk Out in 'Strike for Black Lives,'" The Washington Post, July 20, 2020.