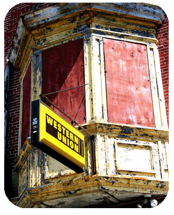 Recent federal banking regulations have placed limits on the fees that financial institutions can charge for things like overdrafts and credit card transactions. Although this has been good news for consumers and merchants, the new rules have reduced revenue streams for banks across the country. As a result, many institutions are looking to make up the difference through additional sources of income, such as Western Union branches.
The more than 160-year-old money-wiring firm sells its services to 52,000 locations throughout the country. However, for years Western Union has been a more common sight in check-cashing and payday-loan stores than traditional banks. That's because many people who use the service either don't have a bank account themselves or are sending money to a person without one. With seemingly no stake in the money-wiring game, banks didn't mind missing out on the additional fees Western Union could have brought in. This is despite customers like Carolyn Burgess, a Mississippi resident who regularly wires money to a family member with no bank account. In order to make the transaction, Burgess would make a withdrawal at her local Regions branch and then drive to a grocery store with a Western Union kiosk.
But Burgess doesn't need to extend her errands any longer: Regions began rolling out Western Union services across its 16-state range in 2011. Executives at the company estimate that 60 percent of the more than 440,000 people who have taken advantage of the service are new to the bank. Efforts like Regions' have seen the number of Western Union branches in banks grow from about 2,500 locations five years ago to more than 10,000 today. Managing a money-wiring service is no simple task, however. Western Union operators must be sure that they aren't enabling any illegal transfers. In 2010, authorities accused the company of not doing enough to counter money laundering on the Southwest U.S.-Mexico border. Western Union was required to upgrade its compliance programs as a result, although the risk for fraud remains strong at any money-wiring establishment.
Questions:
Will banks seek other means of gaining revenue due to stiffer regulations?
Are banks expected to expand lending to generate revenue streams?
Source: Andrew R. Johnson. "Hunting Growth, Banks Strike Union," The Wall Street Journal, March 24, 2014. Photo courtesy of Tony Fischer.