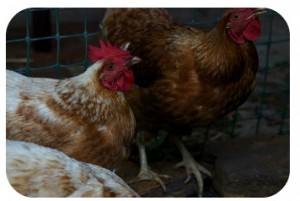 The grisly nature of the meat industry practically ensures that the business will never be pretty. Still, conditions in a slaughterhouse can always get worse if management marginalizes their workforce. According to the global development agency Oxfam America, that's precisely what's happening at a number of U.S. poultry plants. In facilities owned by big names like Tyson, Perdue and Pilgrim's Pride, workers complained that superiors regularly denied them bathroom breaks. Some even reported wearing diapers while working on the line.
"It's not just their dignity that suffers: they are in danger of serious health problems," said Oxfam America in a report. Unnamed workers claimed that supervisors would mock or ignore their requests for relief. And if an employee finally received permission to answer nature's call, they'd then wait in long lines that could take up the entirety of a 10-minute break. Oxfam said these barriers to the bathroom caused many staffers to restrict their intake of fluids, a dangerous decision for anyone to make but especially for people working hard in hot buildings. The report concludes that this is the true cost of cheap chicken in America: a low wage, unhealthy work environment driven by fear.
The poultry companies named in Oxfam's report have pushed back against these accusations. "We value our team members and treat them with respect," said Tyson in a statement, going on to say that the company is "concerned about these anonymous claims, and while we currently have no evidence they're true, are checking to make sure our position on restroom breaks is being followed and our team members' needs are being met." Meanwhile, the National Chicken Council and U.S. Egg Association said in a joint statement that Oxfam's findings did not represent the poultry industry as a whole.
Questions:
Do you think the dreadful working conditions outlined in Oxfam's report are common in the poultry industry or are they isolated incidents?
Should government regulators investigate the poultry industry in light of Oxfam's report?
Source: Shruti Singh, "Denied Breaks, U.S. Poultry Workers Wear Diapers on the Job," Bloomberg BusinessWeek, May 11, 2016. Photo by Lindsay Holmwood.