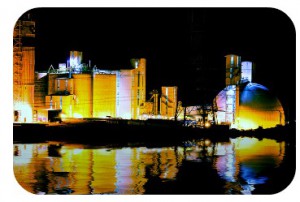 According to a study conducted by the Manufacturing Institute, over the next decade American workers will miss out on two million industrial jobs due to lack of training. For years the Obama administration has tried to close this growing skills gap by promoting German-style apprenticeships that provide on-the-job education for young workers. In Germany roughly half of all high school graduates opt for these intense training programs, not least of all because they are virtually guaranteed employment at the end.
Apprentices in these programs typically spend three to four days a week training on-site at a company followed by another couple of days learning at a vocational school. Firms pay for their students' tuition and provide wages as well. After three years, apprentices must then pass an exam covering their chosen occupation. Those who earn certification often stay with the company that trained them, thus providing a benefit both for the employee and the firm. This is true for American apprentices as well as German ones: according to the Labor Department 87 percent of U.S. apprentices gain employment after completing training programs.
Domestic organizations like the Illinois Consortium for Advanced Technical Training (ICATT) want to make sure that more American workers gain access to this kind of on-the-job education. For instance, the Illinois-based metal manufacturer Scot Forge recently teamed up with ICATT to create a training program based around German certification standards. Students split their time between working on the shop floor and learning in the classroom at a local community college. Those who make it through the three-year program receive an associate's degree as well as two years of guaranteed employment. According to Zach Ford, the head of Scot Forge's apprenticeship program, other companies would be wise to set up similar systems of their own. "If all manufacturers don't open their eyes and see what's going to happen here, it will hurt our industry," said Ford. "If you don't have the people to do the work, it doesn't matter how much work there is."
Questions:
Why are German-style apprenticeships beneficial both for companies and employees?
Besides apprenticeships, what are some other ways that employees can work to improve their skills?
Source: Elizabeth Schulze, "U.S. Companies Turn to German Training Model to Fill Jobs Gap," The Wall Street Journal, September 26, 2016. Photo by Cortto.