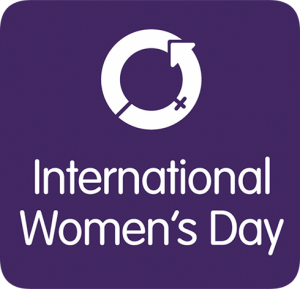 People around the world celebrate International Women's Day every March 8th, paying tribute to the achievements of women while also campaigning for greater gender equality. While issues like equal pay and opportunity for women have certainly received a lot of attention in recent years, companies still have a long way to go before they reach total parity. To make matters worse, economists say that women are disproportionately feeling the effects of the cost of living crisis brought on by rising inflation. 
"We now are concerned that 'post-pandemic' inflation is threatening to wipe out the progress women have achieved," said Dimple Gosai, head of Bank of America's U.S. environmental, social, and governance strategy. Across the globe women earn less than men on average, limiting their economic independence as well as their access to positions of power. They are also far more likely to take responsibility for aging parents and small children, potentially keeping them out of the workforce entirely. As a result, women remain underrepresented on corporate boards while their wage growth fails to keep up with men's or the pace of inflation.
For example, the Bureau of Labor Statistics reports that wage growth for men has increased over the past year at 6.4 percent, the same rate as inflation. Women, meanwhile, have seen wages grow by an average of 6.2 percent. The widest salary disparities can be found in the financial sector, where European men earn over 26 percent more than their female colleagues. Due to institutional inequality as well as ever-rising inflation, the World Economic Forum said that global gender parity will likely take more than five generations to achieve. For the time being, issues like skyrocketing child care costs and shrinking income growth will remain significant barriers "preventing women from getting into, remaining, and progressing in the labor force," said Gosai.
Questions:
What sort of economic barriers do women around the globe face? How has inflation made these issues worse?
Do you think governments and companies should do more to increase gender equality? Why or why not?
Sources: Joice Alves, "A Man's World: Gender Parity Will Take More Than Five Generations," Reuters, March 8, 2023; "International Women's Day, by the Numbers," The New York Times, March 8, 2023.