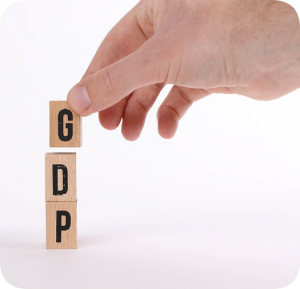 From April to June 2020, the U.S. GDP plummeted at an annual rate of 32.9 percent, the worst drop on record. As businesses closed across the country due to the pandemic, the U.S. fell into a recession that wiped out the economic gains of the last five years in just a few months. This data released last week by the Commerce Department "just highlights how deep and dark the hole is that the economy cratered into in Q2," said economist Mark Zandi. "It's a very deep and dark hole and we're coming out of it, but it's going to take a long time to get out."
Consumer spending took a similar nosedive in the second quarter, falling at a 34.6 percent annual rate. This historic decline in consumer demand could take years to rebound as millions of Americans face unemployment or eviction in the coming months and coronavirus cases continue to rise. "We're expecting a longer and slower climb from the bottom unfortunately, and here the virus will dictate the terms," said economist Beth Ann Bovino.
Spending by businesses on supplies and software also dropped significantly in the last quarter and imports and exports plunged across the board as well. American businesses and consumers are wracked with uncertainty as a result. "Overall, there's a lot of chaos. People don't know for sure whether their states are going to shut down tomorrow," said John Flynn, CEO of Florida-based truck-leasing company. "It is going to be a tough year for everybody."
Questions:
Why did the U.S. GDP drop by nearly 33 percent in the second quarter? 
Should federal lawmakers provide businesses and consumers with further economic relief? If so, what sort of relief do you think they should provide? 
Sources: Jeff Cox, "Second-Quarter GDP Plunged by Worst-Ever 32.9% Amid Virus-Induced Shutdown," CNBC, July 30, 2020; Harriet Torry, "U.S. Economy Contracted at Record Rate Last Quarter; Jobless Claims Rise to 1.43 Million," The Wall Street Journal, July 30, 2020. Photo by Marco Verch.