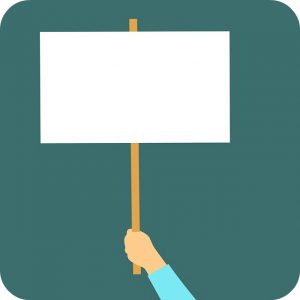 If you love movies, then there's a good chance you've never heard of the Sharknado series. After all, this Syfy franchise about tornados that scoop up hungry sharks probably won't receive any Oscar nominations in the near future. But while Sharknado may be driven by a silly premise, the making of these movies is serious business. Along with hiring actors and designing sets, the producers must also bring in a crew that is capable of handling everything from setting up lights to moving heavy equipment.
When making the second installment of the Sharknado series, the production team hired a crew represented by the International Alliance of Theatrical Stage Employees (IATSE). This entitled workers to health care coverage and overtime pay as well as other benefits such as paid meals. The crew of Sharknado 3 similarly voted to be represented by the IATSE when filming began in March 2015. According to the union, however, the production company fired the entire crew rather than recognise their vote. The IATSE then retaliated by immediately organizing strikes in front of the Los Angeles locations where Sharknado 3 was filming. "The crew on the third installment of this franchise was not afforded the same benefits and protections," said IATSE spokesperson Vanessa Holtgrewe. "There were approximately 40 original Sharknado 3 crew members in IA-represented crafts, all of who went on strike for a union contract."
When production eventually moved to Washington D.C. for a few days, the union informed the East Coast crew about the L.A. strike. "All IATSE members, when notified, honoured the strike and walked off the jobs," said the union in a press release. The production company behind Sharknado 3, called The Asylum, said that it would not agree to a union contract and even accused the IATSE of bullying. Along with vehemently denying this claim, the union also released a statement about the impact the strike had made: "The Asylum was forced to rewrite a number of scenes, extend their shooting schedule and scale back production." In the end, though, Sharknado 3 aired on Syfy with most of its audience unaware of the strike. And with the sixth installment set to premiere this summer, it looks like The Asylum solved its union problem by simply avoiding them on all future productions.
Questions:
Why did the IATSE picket the production of Sharknado 3? Do you think the striking workers had a case?
Do you think the IATSE strike against Sharknado 3 was effective? Why or why not?
Sources: Jana Kasperkevic, "Sharknado? More Like Strikenado: Crew Members Protest Lack of Union Contract," The Guardian, March 12, 2015; Dave McNary, 'Sharknado 3' Producer Hits Back at Strikers," Variety, March 13, 2015.