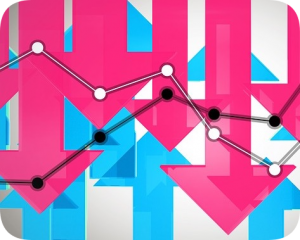 Tens of millions of Americans have filed for unemployment during the coronavirus pandemic. This historically high number increased by another 1.5 million last week as many people continue to struggle to make ends meet. Although the gradual reopening of businesses has sent some back to work, nearly 21 million Americans are still receiving unemployment benefits. All together, more than 44 million people have applied for unemployment over the course of the pandemic. 
"That means 29 percent of the workforce has filed for unemployment claims during that period," said economist Joseph Brusuelas. "Some may have returned to work. But that's a stunning number nonetheless." Although data released by the Bureau of Labor Statistics appeared to show that unemployment was falling, those numbers were later revealed to be miscalculations. The official unemployment rate is hovering around 16 percent, but the actual number could be larger once those who are no longer seeking employment are included. 
"We're seeing devastating tolls in lives and lost economic output from Covid pandemic," said economist Mark Hamrick. "The elevated [unemployment] claims are a reminder that this two sided crisis is still very much with us." Officials at the Federal Reserve predict that economic recovery will be slow and uneven, with the unemployment rate possibly falling to 9 percent by the end of the year. Fed president Jerome Powell has also said that more aid from the central bank and Congress could be necessary to get the economy back on track.
Questions:
Do you think the unemployment rate will continue to rise?
Do you think the Federal Reserve or Congress should provide more relief to struggling Americans? Why or why not?
Source: Eli Rosenberg, "Another 1.5 Million Workers Filed for Unemployment Insurance," The Washington Post, June 11, 2020.