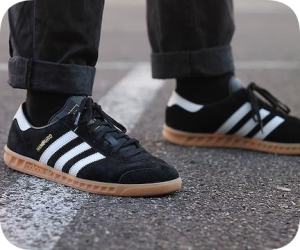 For weeks, thousands of people across the country have been protesting against police violence following the death of George Floyd in Minneapolis on May 25th. In response to these historic events, many companies have voiced their support for the fight against racism on social media. Adidas, for instance, released a statement on Twitter expressing how the sportswear brand was "deeply saddened by what we see happening to our black community in America." The company even retweeted an advertisement made by its arch-rival Nike that emphasized the importance of diversity in all aspects of life. 
But Adidas' message did not receive the kind of unified response that the company had hoped. Instead, social media users largely criticized the brand for failing to back up their bold statements with more direct financial support and action. Then an employee named Aric Armon made a post on Instagram saying that Adidas' recent statements "don't necessarily align with how anybody feels internally about the things that [Adidas] does to help support black people." Along with detailing a racist incident that occurred during a February work trip, Armon also claimed that the company hires people of color to "connect with the black consumer" but not to hold executive positions. "It really becomes evident that we're just kind of there for our insights and not necessary for leadership," said Armon. 
Adidas has no black people among its core executive team nor its 16-person board of directors. To illustrate the enormity of this problem, last week a group of black Adidas employees sent a presentation to executives called "Our State of Emergency." Along with calling on Adidas to increase representation of black and Latino employees to 31 percent at every level of the business, the document also calls for the company to donate $50 million every year to black communities and nonprofits that serve those communities. Nike employees have made similar demands from their leadership structure, which has no people of color among the ten-person executive team listed on its website. 
Questions:
Why did social media users and Adidas employees criticize the company's recent statements against racism?
Do you think brands like Adidas should take public stands on sensitive social issues? Why or why not? 
Source: Jacob Gallagher, Khadeeja Safdar and Sharon Terlep, "Adidas Tweeted Against Racism. Its Black Workers Say That Isn't Enough," The Wall Street Journal, June 8, 2020.