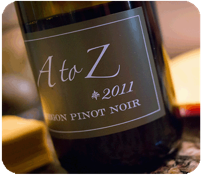 While nonprofit organizations do the world an immeasurable amount of good, their restrictive structure can prove frustrating for some entrepreneurs. After all in order to stay afloat, many nonprofits depend on the generosity of donors, a source of capital that could suddenly dry up at anytime. That's why a few startups are combining the social drive of nonprofits with sustainable business models to form benefit corporations, or "B-corps" for short.
On the surface these companies seem like normal firms: they offer consumer goods at competitive prices in order to earn a profit. For instance, the Oregon-based B-corp A to Z Wines sells "aristocratic wines at democratic prices," a slogan that's more on the level of Trader Joe's than it is UNICEF. But the way A to Z does business on a day-to-day level differs from many other boutique brands. First of all, the company negotiates fair contracts with growers, ensuring they receive the same price for their harvest during both good and bad years. What's more, A to Z pays its staff 43 percent over the local living wage while also operating sustainably. All told, the company will profitably produce 365,000 cases of wine this year.
In this way, A to Z acts like other socially conscious operations that came before it, such as Patagonia and Ben & Jerry's. Becoming a B-corp is no simple task, however. Those seeking the status must undergo annual audits that study their company's governance, employment practices, environmental stability and community involvement. So far more than 1,200 B-corp firms are in operation in 26 regulating states. While the designation's marketing appeal may seem like its central draw, many entrepreneurs say they start B-corps because they want to stay honest. The managing director of a sustainable flooring company put it this way, "It does hold us true to this commitment. It helps us go further, even though we feel we're progressive."
Questions:
Will B-corps businesses be able to retain a long-term workforce considering their limited focus on profits?
Can we expect continued growth in the number of B-corps?
Source: Bill Saporito, "Making Good, Plus a Profit," Bloomberg BusinessWeek, March 12, 2015. Photo by: Nan Palmero.