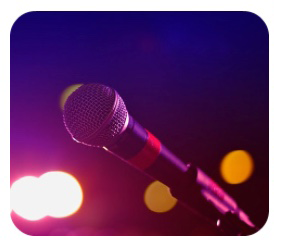 If you listened to top 40 radio at all this past summer, then it's safe to say that you heard "Despacito," the inescapable hit by Luis Fonsi and Daddy Yankee. This upbeat romantic ballad spent 16 straight weeks at the top of Billboard's Hot 100 charts, a feat only matched by Mariah Carey more than 20 years earlier. Of course, today's tech savvy consumers don't have to wait for "Despacito" to come on the radio in order to hear it. Along with being named "this summer's undisputed anthem" by Spotify, it's also the most watched YouTube video of all time.
So with billions of streams across multiple platforms, one would think that "Despacito" earned a fortune for Luis Fonsi and Daddy Yankee. And it certainly did: one estimate puts their haul of streaming royalties close to $20 million. Still, some say that even this amount doesn't capture the full scale of the song's profitability potential. After all, "Despacito" has received more than 3.6 billion streams on YouTube alone, a clear marker of its popularity but not the best way to earn revenue. The site's current royalty structure gives artists approximately $0.0007 per play, far less than Spotify's $0.006 to $0.0084 rate. That means that the writers and performers of "Despacito" earned about $4 million from YouTube at most.
In comparison, the song could have cleared $40 million in revenue if it had been streamed solely on Spotify. "Despacito" instead received 2 billion of its more than 5 billion plays from streaming services, earning $15 million for its creators. Of course, it's impossible to say if the song would be so popular if it wasn't readily available on YouTube. While some big name performers can afford to keep their tunes off the video-sharing site, up and coming artists are much more likely to use YouTube as a springboard to go viral. And since the names Luis Fonsi and Daddy Yankee aren't as recognizable as Jay-Z or Beyonce, it makes sense that they would turn to YouTube for exposure. They certainly have that now, which could encourage them to keep their next single on streaming sites like Spotify in order to maximize profits.
Questions:
Why would the creators of "Despacito" have made more money if they released their song solely on Spotify?
Do you think "Despacito" would have been such an enormous hit if it hadn't gone viral on YouTube first?
Source: Amy X. Wang, ""Despacito" Could Have Made So Much Money—If People Weren't Listening on Youtube," Quartz, September 1, 2017.