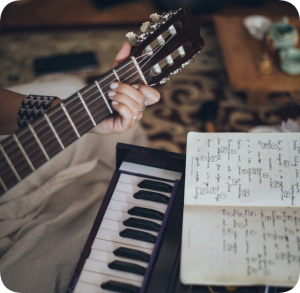 In 2017, English pop star Ed Sheeran got hit with a legal complaint alleging that the melody of one of his most popular songs was copied from another tune. According to plaintiffs in the lawsuit, his 2014 hit "Thinking Out Loud" resembled the Marvin Gaye classic "Let's Get It On" to such a degree that it infringed on the latter song's copyright. Sheeran vehemently denied any wrongdoing and challenged the suit, which lingered in court for years due to the pandemic. Earlier this month, though, the case finally ended after a judge ruled in favor of Sheeran.
While his legal team never denied that the two songs shared a similar chord structure, Sheeran claimed that these elements were "commonplace musical building blocks" used in dozens of other songs. He demonstrated his point in the courtroom by playing songs on his guitar with comparable melodies but totally different lyrics and tempos. "Most pop songs can fit over most pop songs," said Sheeran. "You could go from (The Beatles') 'Let It Be' to (Bob Marley's) 'No Woman, No Cry' and switch back." His argument convinced the jury, who agreed that Sheeran created the song independently and that any similarities between the two tunes were coincidental.
This decision could be highly influential on future copyright challenges to popular songs, potentially reversing the trend set by the 2015 case surrounding Robin Thicke's "Blurred Lines." In that instance, the court ruled that Thicke had infringed on the copyright of another Marvin Gaye hit, "Got to Give It Up" from 1977. Music producers became especially cautious about infringement as a result, an attitude that could change with the Sheeran decision. "This is a win for all songwriters, including the next Marvin Gaye," said Jennifer Jenkins, a law professor specializing in music copyright. "The copyright over the original, creative features of 'Let's Get It On' remains intact, but this verdict frees up the scaffolding it was built upon." 
Questions:
Why did Ed Sheeran face a lawsuit for copyright infringement? How did he combat claims that he copied elements from another song? 
How could the decision in the Ed Sheeran case potentially affect future copyright challenges?
Source: Ben Sisario, "Ed Sheeran Wins Copyright Case Over Marvin Gaye's 'Let's Get It On,'" The New York Times, May 4, 2023.