L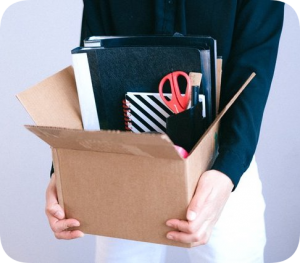 ast week, another 787,000 Americans filed for unemployment benefits. This represents a drop from the stretch of months where more than 1 million people filed for unemployment week after week, but it nevertheless reflects a deeply strained economy. "The ranks of people applying for extended unemployment are starting to make it look like a traditional recession," said economist Diane Swonk. "This leaves scars in the labor force, is demoralizing, and increases health risks for workers…We're not calling people back fast enough at a time that we know many households are running on fumes, unable to pay for food for the week and rent."
According to a survey conducted by the Census Bureau, about 32 percent of Americans reported that they have had difficulties paying for basic expenses. The official unemployment rate remains at 8 percent, but a recent report from the news website Axios claims that the actual rate could be as high as 26 percent. Since the official calculation does not include people who have stopped looking for work, the true number of unemployed Americans could be staggeringly high. In fact, the Axios report also found that as many as 54 percent of Americans are not currently earning a living wage.
Experts say that many Americans have been struggling to make ends meet since extended unemployment benefits expired at the end of July. While this would seem to indicate that more relief is needed, legislators have not come to an agreement yet. "It bolsters the case for stimulus and aid, now," said Swonk. "I feel like a broken record."
Questions:
Should the official unemployment rate include people who have stopped looking for work? 
Do you think legislators should provide another round of stimulus for struggling workers and businesses? Why or why not?
Source: Eli Rosenberg, "New Unemployment Claims Dip Slightly as Economic Strains Persist," The Washington Post, October 22, 2020.