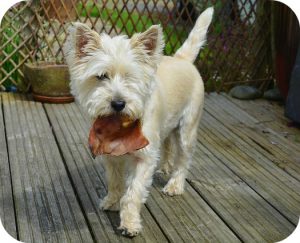 Americans spend roughly $30 billion each year on food for their dogs. As millennials have grown to be the top dog-owning demographic, they're changing the way our furry friends eat. The growing trend, at first created for humans and now for pets, is to increase foods' nutritional value while also keeping food sources environmentally sustainable.
American dogs are the fifth highest consumers of meat in the world. In addition, pets are responsible for 64 million tons of greenhouse gasses each year just from their food alone. Companies, like Wild Earth, are jumping into the pet food market to produce meals and treats using cellular agriculture. By introducing lab-created meat, the potential to eliminate some of the environmental effects our pets generate and, at the same time, offer a higher nutritional product may soon be a reality.
Think about the pet food recalls you've seen in the news recently. By relying on meat scraps from multiple vendors down a supply chain, the risks of tainted products continue to rise. If a company has control over the creation of the entire product, many of those risks could decrease. But, as with many new technologies, keeping costs down is a huge hurdle to overcome. As it stands currently, no laboratories have found a way to make its products affordable for the majority of the market. Maybe Wild Earth, or a similar company along the way, will soon change the way we feed our canine pals.
Questions:
What are the advantages and disadvantages of lab-created foods for dogs? What about for humans? 
When do you think we'll see lab-created dog foods on the shelves? Would you buy it for your pet?
Source: Larissa Zimberoff, "Fake Meat Might Feed Your Dog and Save the Planet," Bloomberg, April 5, 2018.