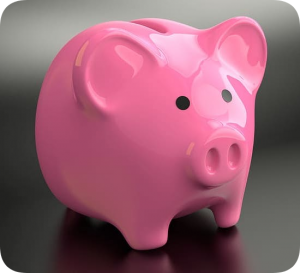 A few weeks ago, legislators approved a $2 trillion stimulus package that set aside $349 billion for small businesses that have drastically altered operations during the pandemic. After a poor rollout left many companies unable to petition for relief, however, the fund dried up last weekend with thousands of businesses still in need of loans. What's more, among the companies that received relief included major chains with thousands of employees and numerous locations across the country.
For example, the burger chain Shake Shack employs more than 7,600 workers and earns more than $595 million in annual sales. Despite being one of the fastest growing companies in the U.S., Shake Shack received $10 million in small business relief. Although the stimulus bill is meant to aid companies with 500 or fewer employees, this cap on staff refers to single locations owned by restaurants or hotel chains. As a result, companies like Shake Shack that employ far fewer than 500 people per location were able to qualify for loans. Ruth's Hospitality Group, which owns the Ruth's Chris Steak House chain, used this loophole to obtain $20 million in small business relief. The company employs about 5,700 people and earned $468 million in sales in 2019. 
Although most of the loans issued by the program were for under $150,000, major chains received a far larger piece of the pie than many independent businesses. While companies like Ruth's Hospitality Group and Shake Shack accounted for just 2 percent of firms approved for loans, they received 30 percent of the total funds available. These companies faced outrage from consumers as well as entrepreneurs who couldn't secure loans, leading Shake Shack to return the $10 million it received. Legislators are currently working to pass another round of small business relief, but industry insiders emphasize that it must be able to reach desperate companies that need it. "Most of the money has gone to much larger entities and the very small entities for the most part have been left behind," said John Arensmeyer of the advocacy group Small Business Majority. "Even if more money is put into the system, we really need to prioritize very small businesses over publicly traded companies."
Questions:
Why did some major chains receive millions of dollars in loans intended for small businesses? 
Do you think it was ethical for major chains like Shake Shack or Ruth's Hospitality Group to apply for small business loans?
Source: David McLaughlin, Naomi Nix, and Mark Niquette, "Shake Shack, Potbelly Among Chains Tapping Small-Biz Funds," Bloomberg, April 19, 2020.