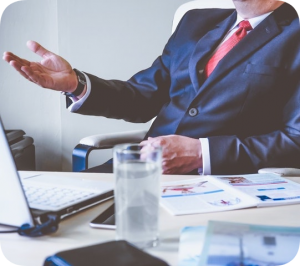 For many people in business, reaching the position of chief executive officer (CEO) means that they've finally made it to the top of their profession. And life is certainly sweet for most CEOs: Disney's Bob Iger, for instance, took home nearly $50 million in compensation last year. But with all of that money and power comes great responsibility. If these top managers fail to live up to a company's expectations, they might not get to enjoy their lofty positions for too long.
That's at least what a recent study from the Chicago-based consulting company Challenger, Gray, & Christmas seems to suggest. According to the firm's report, more than 1,600 heads of business left their jobs in 2019. That's significantly more CEO departures than even 2008 when the country fell into a financial crisis. Among the most high profile partings was former Boeing CEO Dennis Muilenberg who left in the wake of two major plane crashes that tarnished the company's reputation. Meanwhile, the luggage startup Away fired their CEO after extensive reports about the company's toxic culture became public. 
"Following the #MeToo movement, companies were determined to hold CEOs accountable for lapses in judgement pertaining to professional and personal conduct, creating higher ethical standards at the C-level," said Challenger in a press release about the report. "What may have gone unrecognized or was downplayed in the past was not overlooked by boards, shareholders, or the general public in 2019." As a result, today's top managers must both succeed in the business sphere while also abiding by a company's principles of behavior. If they fail at either task, they could find themselves out of a job. 
Questions:
Why is it especially important for today's CEOs to act ethically?
What are a CEO's responsibilities beyond running the business? 
Source: Maggie Fitzgerald, "2019 Had the Most CEO Departures on Record With More Than 1,600," CNBC, January 8, 2020.