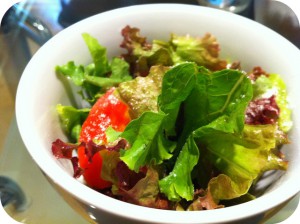 With credit cards commonplace and mobile payments steadily growing in popularity, Americans just don't spend cash the way they used to. For instance, the salad-selling chain Sweetgreen claims that cash payments accounted for 40 percent of all transactions when they opened nine years ago. Now, fewer than 10 percent of the company's sales are completed with cash. In January Sweetgreen eliminated cash transactions at a few locations to see if the change would upset customers. Complaints ended up being scarce because hardly anyone noticed the switch. Instead, customers swiped a card or waved their phone as usual and moved on.
Sweetgreen is just one of many chains looking to push diners away from cash and towards credit cards and mobile apps. After all, counting out change is far less efficient than swiping a card. "One of the biggest complaints at Sweetgreen is the line, so by reducing cash we're able to serve customers a lot faster," said Sweetgreen co-founder Jonathan Newman. What's more, restaurants with their own branded app can gather valuable consumer feedback while also allowing customers to place orders easily. Plus, cashless locations are less likely to be targeted by thieves, thus providing a safer environment for both employees and customers.
At the same time, though, relying solely on electronic payments presents a different assortment of security risks. Hackers who have no problem breaching a large corporation's defenses can easily obtain the paper trail of purchases left by credit card holders. Additionally, the U.S. is not yet the cashless society that many companies wish it to be: more than a quarter of all American purchases are still made in cash. So while companies like Sweetgreen are likely to continue experimenting with all-electronic payment systems, cash will remain king in this country for some time to come.
Questions: 
1.    What are some of the benefits of using cash instead of electronic methods?
2.    Will mobile payments eventually become more common than credit cards or cash?    
Source: Gloria Dawson, "Where a Suitcase Full of Cash Won't Buy Lunch," The New York Times, July 30, 2016. Photo by Junya Ogura.